Wireless Presentation System (WPS)
Models
TouchShare (WPS-1082)
QWH-1081/QWH-1081C
Product Intro
Presentation made easy with one touch!
Make presentation effortless. With TouchShare WPS-1082, setting up meetings is quicker and more efficient. Presentation content can be instantly transferred from any device using Type C connection.
Remove cluttered cables on your conference room table. Simply connect QWH-1081/QWH-1081C receiver to your monitor or projector and use the transmitter connected to your HDMI/Type C output to share presentation effectively.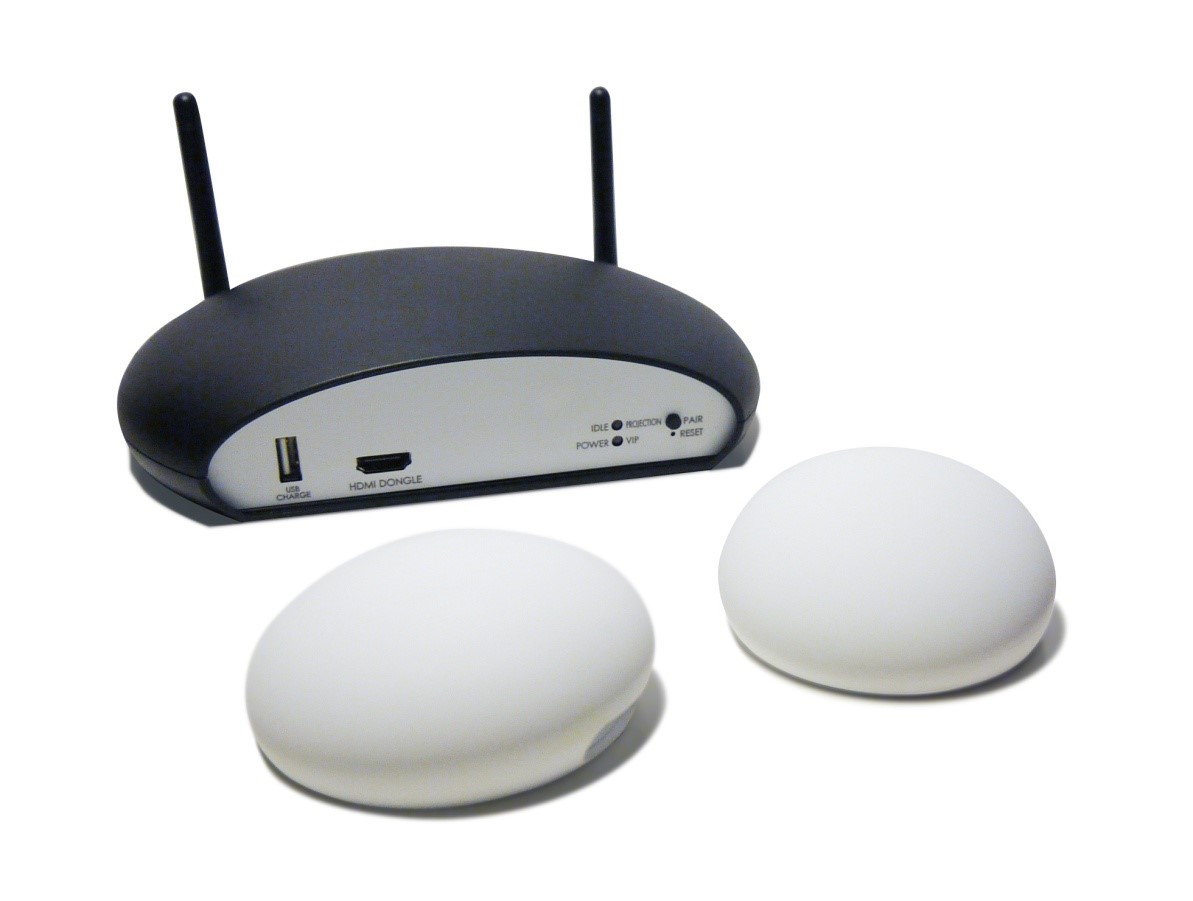 TouchShare (WPS-1082)
---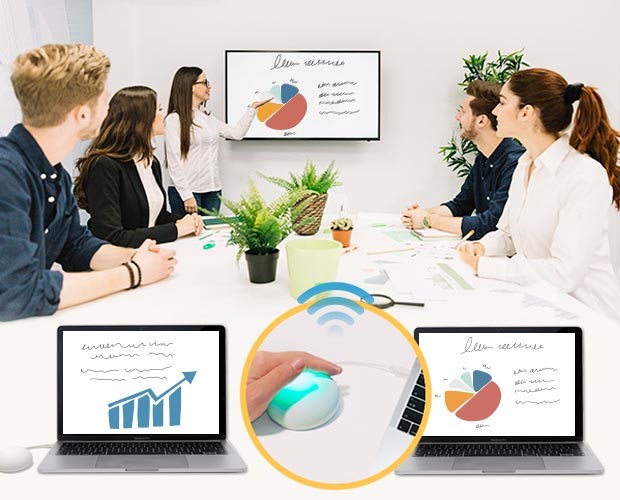 Content sharing with one touch, instant switching between users-
With one single touch on the TouchShare, your presentation contents can be instantly shared on the main presentation screen, either a monitor display or a projector, with a clean and simple wireless desktop, avoiding physical cables in sight.
---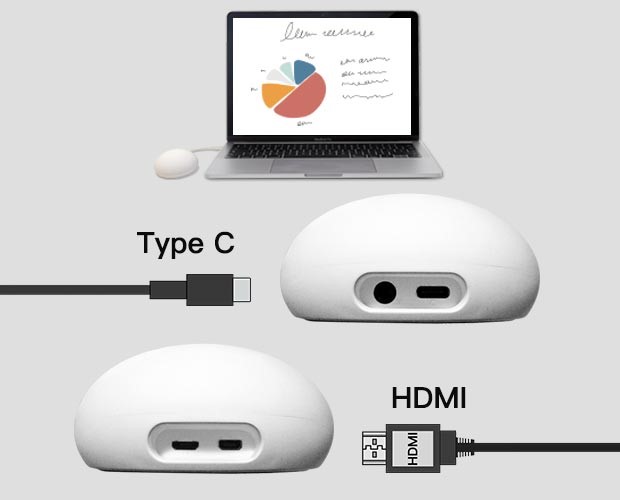 Simply plug and share, OS independent, no APP required-
Do not require APP installation or software setup; ensure to avoid any security breach issue. With standard USB Type C connector, all compatible devices can collaborate effortlessly.
---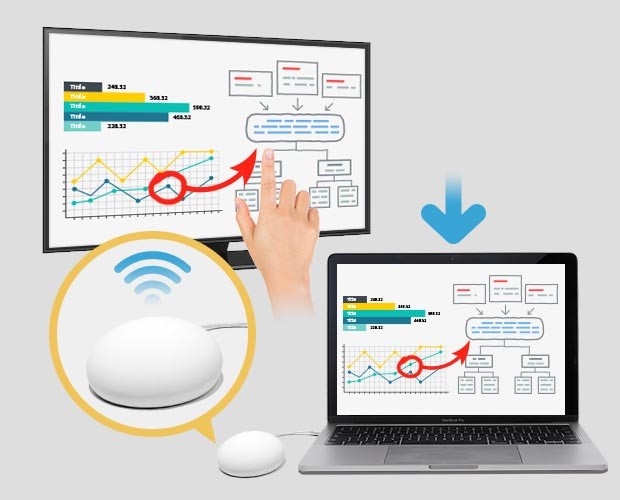 Instant Back-Control, Remote Annotation, and Edit Saving-
The exclusive WPBC(Wireless Presentation Back Control)mechanism allow the user to edit presentation content or presentation slide annotation with a touch screen, enhances presentation efficiency and agility.
---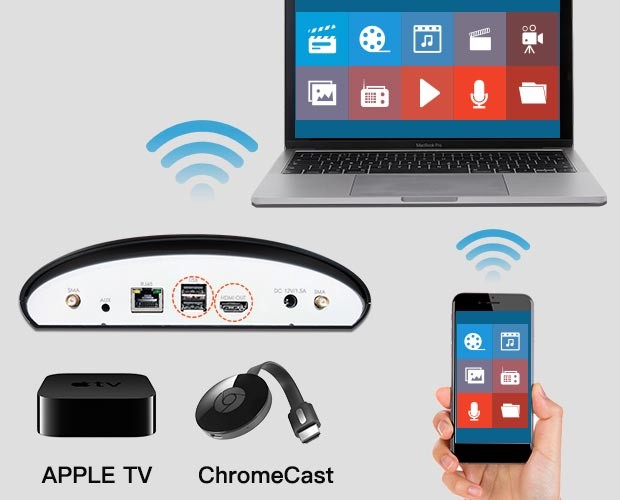 Input Compatibility, sharing with multiple mobile devices with ease-
The TouchShare is designed with USB charge and HDMI dongle connection port, allowing ChromeCast and APPLY TV to access. Notebook, mobile phone, and tablet can be instantly mirrored wirelessly.
---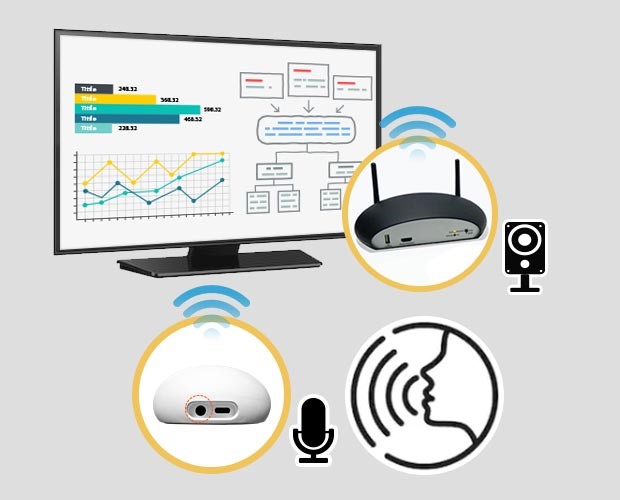 Audio source access, clear voice audio for large meeting room-
The TouchShare is equipped with an Audio input interface; connection to a microphone and a speaker, the presenter's vocal audio can be clearly received and transmitted.
---
QWH-1081/QWH-1081C
Smart Gadget for multi-person conference -
One QWH-1081 receiver can connect up to 64 transmitters. With the trend of BYOD, QWH-1081 is the perfect solution, supporting all usage environments. Additional transmitter can be purchase to accommodate user's request.
Compatible to any platform or device -
HDMI/Type C connectivity along with no software to download enables presentations to be shared from Mac and Windows platforms or devices including laptops and Pads.
Plug and play without waiting -
No setting up or configuration required for user. Presentation can be shared wirelessly, with two simple actions, plug in the HDMI cable and USB cable, no need to install any software or APP, eliminate any security concerns or any compatibility issues.
High quality without compromise -
QWH-1081 transmission interface is HDMI port, which can display Full HD 1080P high-definition video and audio. In video mode, the exclusive high-speed audio and video processing technology supports latency under 100 milliseconds.